The Florida Real Estate Commission (FREC) requires that all persons wanting to become licensed sales associates (Florida real estate agents) in the State of Florida must complete a 63-hour pre-licensing course.
Pre-License Course Options:
Online Course – The Keyes Company and The CE Shop have partnered to offer you the best in the industry online education. The CE shop is the only real estate education provider singularly focused on you. Our course help you pass the real estate exam, build your business, become an industry leader, and live on the cutting-edge of the real estate industry. Enjoy these benefits: Industry leading pass rates, tablet friendly course delivery, available anytime, anywhere, customer support 7 days a week via phone, chat and email, and 100% satisfaction guarantee!
How to Enroll:
Visit the following website to register: https://keyeslicensing.theceshop.com

Use the Get Your License dropdown & choose your state.
Select your courses and proceed to checkout.
Enter promo code FLPRE25 to save 25% on entire order at checkout

.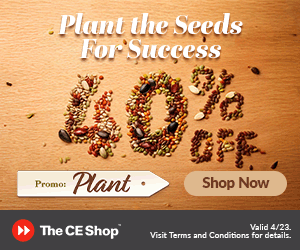 Classroom Course – Receive a $75 discount when you choose the Gold Coast School of Real Estate to apply towards your Pre-License course registration.  If you are ready to register for class please visit https://goldcoastschools.com/keyes and click on the Keyes office closest to you and register for your pre-license course. Your discount will automatically apply at checkout. If you do not see a Keyes office near you listed, contact our career department at jenniferaragon@keyes.com or call/text 786-238-8533 to complete your registration.
Exam Requirements –After completing the 63-hour Pre-License course, you must register to take the state licensing exam. Obtaining a sales associate license is a four step process.

Step 1:  Submit a state application. The applicant must be at least 18 years of age, have a high school diploma or equivalency. Questions must be answered regarding any criminal background and licensing history for any professional licenses. An applicant fee is also required.
Step 2:  Schedule an appointment with Pearson Vue for fingerprinting. Contact your school for guidance. This can be accomplished by calling 1-877-238-8232, or by visiting their website at https://www.Pearsonvue.com..
Step 3: Take and pass the required 63-hour course. The applicant must pass the 63-hour course with a score of at least 70%.
Step 4: Upon approval of the application, Pearson Vue will send an approval letter to the applicant. Applicants can then schedule a state examination date by either calling Person Vue at 1-888-204-6289, or by visiting their website at https://www.Pearsonvue.com. The applicant must pass the examination with a score of at least 75%.
KNR (Keyes National Referrals):
KNR (Keyes National Referrals) is designed for those licensees who have a valid Florida real estate license but do not wish to be actively involved in selling real estate. The "alternative real estate career" provides the opportunity to refer family, friends, neighbors and business colleagues to full time, professional associates and receive a significant referral fee. Our referral checks averaged nearly $1,000 each for just one phone call!
We are proud to welcome you to Florida's leading independent real estate company.
If you have any questions, e-mail referrals@keyesreferrals.com
Should you have any questions prior to requesting an appointment, please call or email me.

 SCHEDULE A CONFIDENTIAL CONSULTATION TODAY »
(The referral program is a service we provide.  It does not obligate you to The Keyes Company, nor does it guarantee you a position in one of our offices.)